Livestock

Cattle and pig breeding in the wild in olive groves.
Masseria Chiusura di Sotto is located in un unpolluted environment. In fact, surrounding farmland is particularly fertile and this allowed agriculture and livestock development during centuries.
It dates back to 1500 according to some found old cartographies.
Until Eighties, cowsheds hosted dairy cattle only. Nowadays, in Masseria Chiusura di Sotto are raised:
- About 120 beef cattle, above all Limousines and Podolia ones. They live free-range in olive groves for about nine months per year;
- About 200 pigs free-range;
Our products

Livestock
Azienda Agraria always cared about animals' quality of life, in fact it guarantees all attentions needed. Animals live free-range, browsing surrounding lands, in order to give them a high quality of life.
Furthermore, Azienda Agraria produces organic vegetables, without using any chemical pesticide and realising a sustainable production process. Also dairy products come exclusively from our company, in order to guarantee carefully supervised and natural products.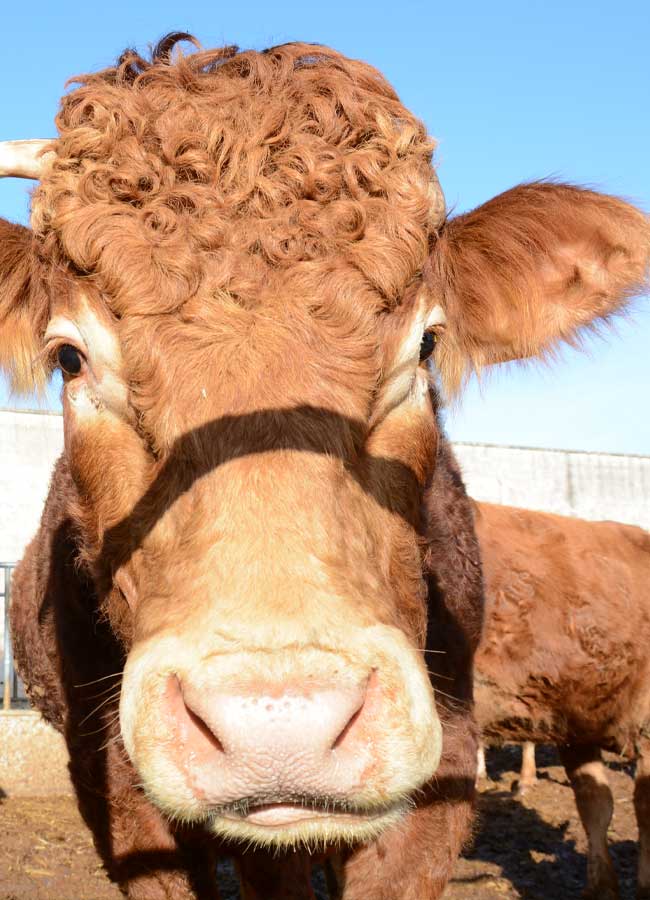 Extra Virgin Olive Oil
Together with other products, Greco's Azienda Agraria also offers Nachiro oil, a very high-quality oil suitable for all types of seasonings. It is produced thanks to the 70.000 olive trees planted in Greco's family farmlands and cultivated following organic agricultural techniques.
Nachiro oil is available in different packaging:
- Square-shaped bottle 24x0,25 L
- Square-shaped bottle 6x0,50 L
- Square-shaped bottle 6x0,75 L
- 5L can
- 3L can
Jute canvas gift packaging are available, also for a single bottle.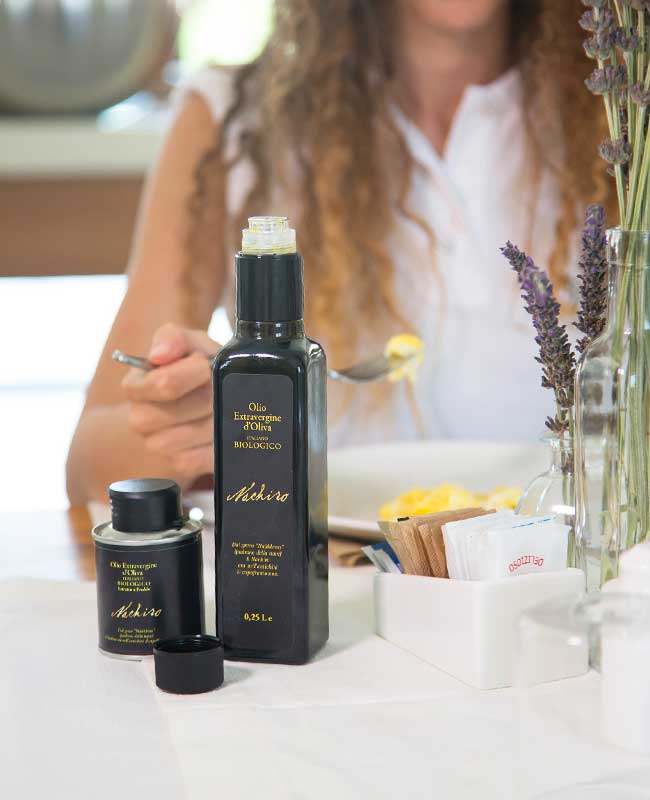 We wait for you in our company store at Masseria, where you can purchase products exclusively made within company: meat, eggs, organic vegetable and high-quality organic oil.
Local meat and organic products
Quality and delicious products.
Masseria "Chiusura di Sotto" company store has following days and time openings:
Thursday 08.00/12.30 – 17.00/20.00
Friday 08.00/12.30 – 17.00/20.00
Saturday 08.00/12.30 – 17.00/20.00
Fill out the form
Request information about our products.