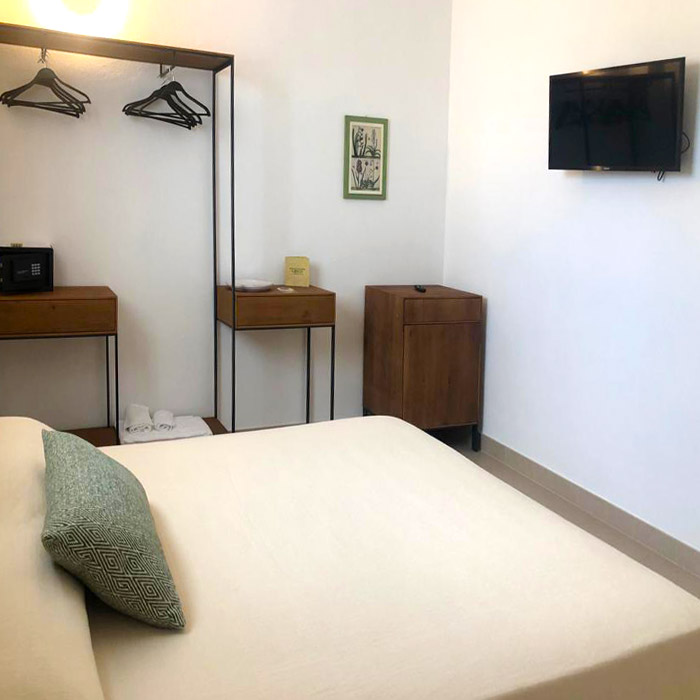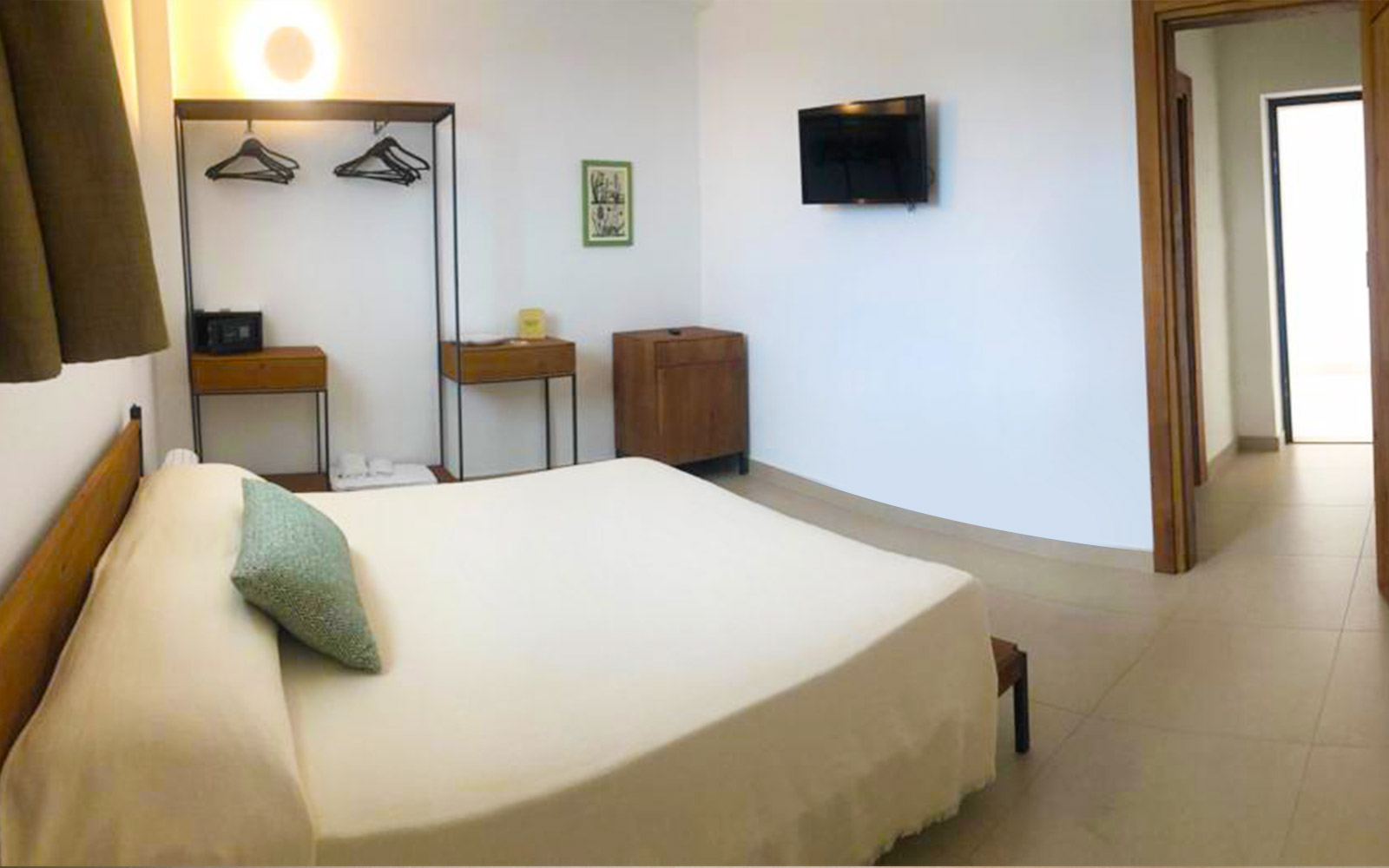 Located on the ground floor, the room combines modern and minimalistic design with refined materials used for furniture.
By walking in, you can feel Salento warmth; a wide window, overlooking the citrus grove, gives an evocative and relaxing stay.
Everything is functional for guests, offering all comforts to host differently-abled people too.